How Lones Operates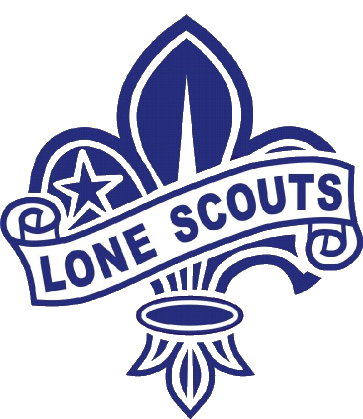 Whilst we may not be the largest Scout Group, we cover a greater area than any other Group in NSW. Our members come from all over Australia and from across the globe. Some of our members come from serving families in diplomatic and military situations, overseas posting within private companies, and others are simply travelling with no fixed address. There are many reasons why the Lone Scout Group suits our members, most of these reasons can be found here.
In a conventional scout group situation, the scout Leader is relied upon for programming and assisting the youth members achieve their goals and milestones. In Lones, it is the Parents and Guardians who do most of the direct assistance with the Leaders offering support and guidance. We also rely upon the many other resources that often go unnoticed, such as school teachers, sports coaches, music tutors and the like. A regular scout group would meet once a week during school terms, at Lones, we do not have that privilege, and therefore we need to rely upon those around our youth members, such as parents, to provide the support and encouragement needed to allow our members to grow and achieve their goals.
As a Group, we only meet a few times a year formally and then may bump into each other at various times during the year at events run by other States, Regions and Groups. We are separated by great distances but we still manage to have a high degree of youth participation in events and activities held right across this State and in all Regions. It is because of this isolation that we find many of our youth members who want to achieve badges and have their minds set on certain goals will become more focused and motivated. We will use the Norway example to explain this:
A Scout from Australia moved to Norway with his family, well into the Arctic Circle and only a few kilometres from the Russian and Finland boarders. He wanted to complete his Australia Medallion and therefore made contact with us to see if we could assist. We immediately went searching for a local Scout Group nearby to his location. A Norwegian Scout Leader, who had a reasonable grasp of English, offered her assistance to act as our eyes and ears in their part of the world. Our Scout obviously had great support from his family and it was our job to find a way to help him achieve his goal. We needed our NSW State Office to assist us allowing modifications to the rules, but with their assistance and that of our Norwegian Scout Leader, we forged a path for him to follow. The end result was that he did achieve his Green Cord and ultimately his ASM award.
Our main communication is by internet these days, and through our own Google Classroom and MS Office 365, we can hold chat sessions, meetings and information dissemination and so forth. We use the State's teleconferencing facilities also to conduct Group Council, Group Parent Support Committee and Unit Council meetings.
All Lones members are encouraged to maintain contacts with their local Region, District, Local Groups and Regional Activities. Whilst they may be a member of NSW Lones Group, they are still a member of their local District, Region and State. Should a member's situation change where it becomes possible to re-join a regular Scout Group, they would be encouraged to do so.
Our Victorian members , like all our members, are welcomed and indeed encouraged to attend activities both in NSW and their own State. For a relatively small Scout Group, the number of milestones and peak awards shows us that if the parents are willing and the youth member has the drive and determination, our members can achieve all their targets and goals in almost any situation. Even though we only have about 10 to 15 Venturers at any given time, we do manage to average two or more Queen Scouts a year.
NSW Lone Scouts Group have an annual week long camp called the Murum Camp, and is held during the first week in the September school holidays. The Lones Group, being part of the North West Region, hold this camp at Lynchwood Scout Camp near Tamworth. This camp serves many purposes and is open to all youth members from anywhere across NSW and interstate, not just Lones. Information on this camp usually starts being circulated during April and May each year.